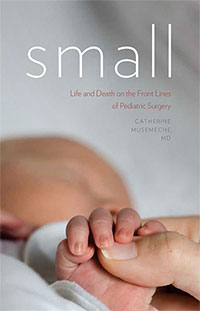 As a pediatric surgeon, Catherine Musemeche stares through powerful magnifiers at walnut-sized organs and uses sutures as thin as a hair to resolve matters of life or death. In the forthcoming SMALL: Life and Death on the Front Lines of Pediatric Surgery, she takes us into the operating room where we watch over her shoulder as she works on a range of conditions, from rare congenital malformations and tumors to traumatic injuries (the leading cause of death in children) to seemingly routine operations like appendectomies.
But there's nothing routine about operating on a child. Anesthesia is riskier, and pediatric surgeons are often forced to use adult-size instruments because specialized equipment isn't always available (or hasn't even been invented yet). More importantly, pediatric surgeons are acutely aware that the work they perform today must last a lifetime.
Musemeche describes, in exquisite language, the perils of taking apart someone so small, and the special skill required to ensure everything is put back into place. Riveting and inspirational, it will change the way we view pediatric surgeons and spark debate about the issues surrounding pediatric healthcare today.
Catherine Musemeche's Small: Life and Death on the Front Lines of Pediatric Surgery, a behind-the-scenes look at saving children's lives, will be forthcoming in Fall, 2014.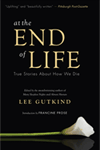 Dr. Musemeche is also the author of "Wake-Up Call," which was included in Twelve Breaths A Minute (Southern Methodist University Press, 2010), an anthology of end of life stories and excerpted on the NPR website. The book has just been released in paperback under the title At the End of Life: True Stories of How We Die. Read an Interview with Dr. Kate about "Wake Up Call."